Check back often for event announcements and updates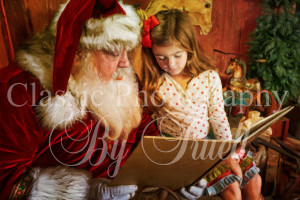 Christmas in July!
Now booking for Saturday July 27
Call 336-476-4938 for Details
click below for details

The Classic Santa Experience is an interactive time for the children and Santa to connect and a time for the children to experience the warmth of Santa.During this time, Santa Claus will share stories and engage the children while Rex captures heartwarming images of the experience.
A one on one private visit with Santa Claus and Mrs. Claus in a totally live interactive experience.
No lines, no distractions and no stress.
This isn't a traditional photography session that has standard poses, but a live photo journalistic documentation of your child's interaction with Santa Claus and Mrs. Claus. Santa will read a story, talk about his workshop, tell about toy making.  The children share cookies and milk with Santa Claus and Mrs Claus and a whole lot more. While this is happening, we will capture every moment.
It is so much more than just a photo shoot, it's a true experience that the family will talk about for years to come.
Give us a call to learn more….   336-476-4938